Coronavirus Cases - Quainton Area
OgImage: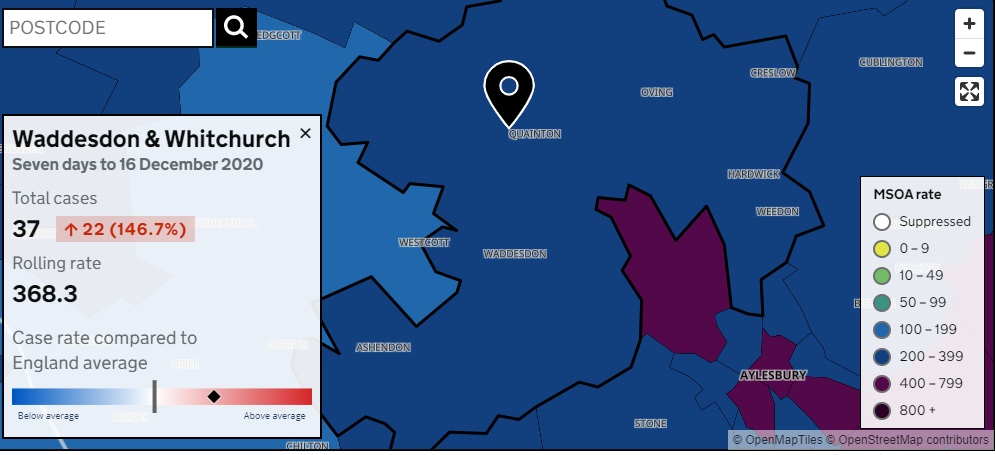 The above map is a example of the data available. To view the latest map Click Here
Seven–day rates are expressed per 100,000 population and are calculated by dividing the seven day count by the area population and multiplying by 100,000.
All data used in the map are available in the public domain and may be downloaded from the relevant section of the website or via the API.
The map displays weekly data, which are updated everyday. Use the slider to select a week-ending date.
Local view: The default zoom level shows Upper Tier Local Authorities (UTLA). Zoom in for more details, including Lower Tier Local Authorities (LTLA) and Middle layer Super Output Areas (MSOA).
.