OgImage: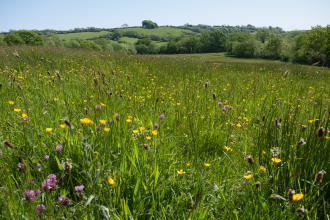 Hedgerow Havens is a joint project between the Berks, Bucks and Oxon Wildlife Trust (BBOWT) and Quainton residents supported by the parish council that aims to conserve farmland species in the parish area.
By working together, the project will improve the quality of 'linear' habitats like hedgerows, field margins, ditches, road verges, watercourses, scrapes and ponds on farms and in villages like Quainton.
'Linear' habitats like hedgerows, road verges and ditches are home to many different species, as well as providing corridors for wildlife to travel along. Hedgerows alone support 21 species listed on the Biodiversity Action Plan (BAP), a register of threatened species, while road verges in the UK are home to over 720 plant species. By restoring existing linear habitats and creating new ones, this project will conserve and protect the wildlife that calls them home.
The parish council has designated the green space on the corner of The Strand and White Hart Field where in 2019 native wildflowers were sewn and the perimeter planted with blackthorn bush saplings to create a natural hedgerow habitat (see image).