OgImage:
Welcome to the village website for all activities

plus information and history about our local area

Windmill now fully restored

Open to the public on Sundays

The Church of Holy Cross and St Mary

with historic marble monuments

The railway centre is located in Station Road Quainton,

and occupies an extensive site in rolling

Buckinghamshire countryside.

The Village Hall Station Road

superb facilities for event hire

see Community Activities page
Notice board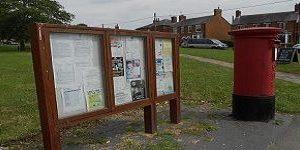 Parish Council Meetings
Meetings usually take place on the 2nd Thursday each month.
The next meeting of the Council will be held on Thursday 8th July 2021 8pm at the Quainton Memorial Hall.

The press and public are welcome to attend, but due to Covid-19 restrictions the number of people attending may be restricted.
There is a parish councillor vacancy to be filled by co-option. For more details click on the link below:
°C

%
mph
FRI
° °
SAT
° °
SUN
° °
MON
° °
TUE
° °
Latest Quainton Parish News
Message from the new Buckinghamshire Ward Councillors
11

We are delighted to announce that we have been elected as unitary councillors for the Great Brickhill Ward, of which Quainton Parish is a part.
As we made clear during our campaigning, we are keen to actively support your residents and the Parish Council.
The Great Brickhill ward covers a wide area, so we believe the best way of serving you is for one of us to act as the primary contact for most day-to-day matters. Iain Macpherson, who has been active within the village during the last twelve months, will act in this capacity for Quainton.
We should emphasise that all three of us are accessible, as and when required on major issues, providing the weight of the full team. We will also engage our Member of Parliament when required.
We hope that you will find this a useful arrangement and we look forward to serving you over the next four years.
Yours sincerely,
PhilGomm
philip.gomm@buckinghamshire.gov.uk
JillyJordan
Jilly.Jordan@buckinghamshire.gov.uk
IainMacpherson
Parish Councillors Required
30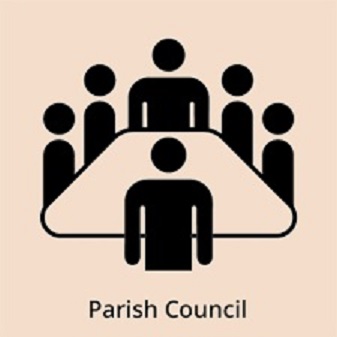 Wanted – Four new Parish Councillors for Quainton. Can you help?
Why? – The new Parish Council takes office on 10th May. Only three councillors were returned and we need to co-opt four others to bring the Council up to its normal size.
Sort of things we get involved in
What we do

What we have done

1. Planning

· Neighbourhood Plan which aims to keep the look and feel of the village the way the village wants it

· Commenting on Planning Applications

· Managing unwanted development,

· Promoting consensus

2. Village Life

· Supporting Quainton Fireworks display

· Bringing the Post Office back to Quainton

3. Activities

· Building and maintaining the Skate Park and Children's Play ground

· Supporting local sports clubs and local businesses

· Developing a Quainton PC web page

· Appointing nominees to Quainton local charities

· Implementing Emergency Plan and supporting local people during Covid

· Liaison with Bucks council and Police and reviewing their plans and policies

4. Infra structure

· Upgrading and maintaining all lighting in the village

· Managing grass, hedge cutting and litter collection

· The Green

· Managing the allotments

· Wild life gardens and the local natural environment

5. County Issues

· HS2 - Communicating plans, putting across parishioner's views

· Liaising with Transport for Bucks on local roads and Speed watch

· Others - East West Rail, Incinerator and Mineral Waste Plan
What do I need to do?
If you could make a difference or add something new to Quainton Parish we invite you to apply for Quainton Parish Council! You would have to get involved, gather opinions from your peers, deliver improvement and work as a team
Who do I need to apply to?
The parish clerk, email: parishclerk@quainton.org.uk
telephone 01296 651354