OgImage: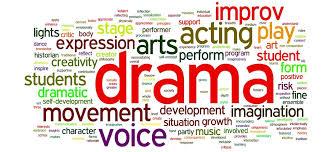 About us
To those of you who are not already familiar with us, we are a small amateur group with a long history.
We draw our membership from Grendon Underwood and Quainton villages – and any villages in between. We are an adult group and do not currently run a youth section.
We aim to produce two major productions a year as well as Murder Mysteries and helping out other local groups with performances if we are given the chance.
Year on year we add to our expertise and skill levels and endeavour to produce more professional productions. However, we always like to remember that we are an amateur group and are putting ourselves through the hoops for 'fun' and at the end of the day we go home to put kids to bed or to prepare for our real jobs the following day.
We have a brilliant band of supporters who come to see our productions through thick and thin (you know who you are) and we would like to thank those supporters. Your laughter, in the right places, and your feedback at the end of a show makes all the hard work worth it for us.
If you would like to join us, on or off stage we meet most Monday nights at Grendon Underwood Village Hall from 8pm. Alternatively contact us. We're performers so we like to talk!